Good Morning Iriomote
Today's Guest is long staying in Iriomote with her remote work.
She was looking forward to seeing Sagaribana on Iriomote for a long time.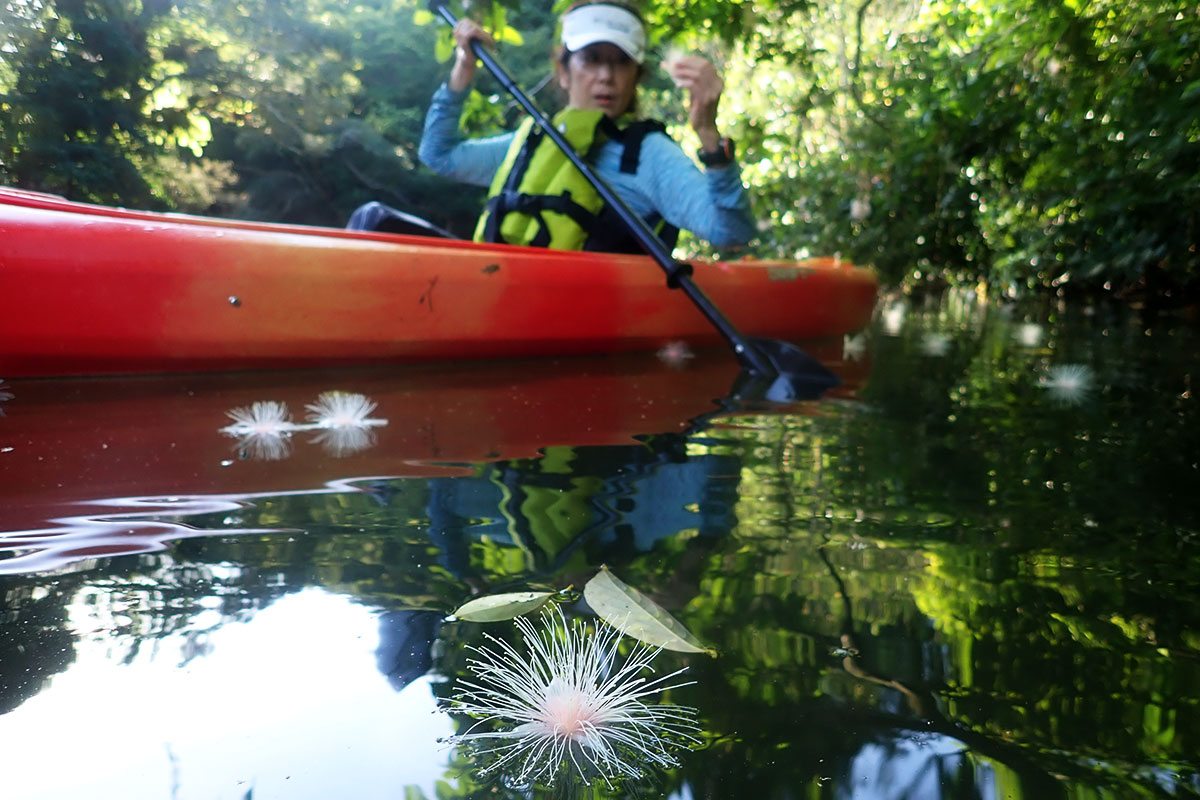 Sagaribana is a Mystic Night Flower
Sagaribana (Barringtonia racemosa) only bloom at midnight.
Then the flower fall down at dawn (6:00-7:00AM).
We start paddling around 5:00AM.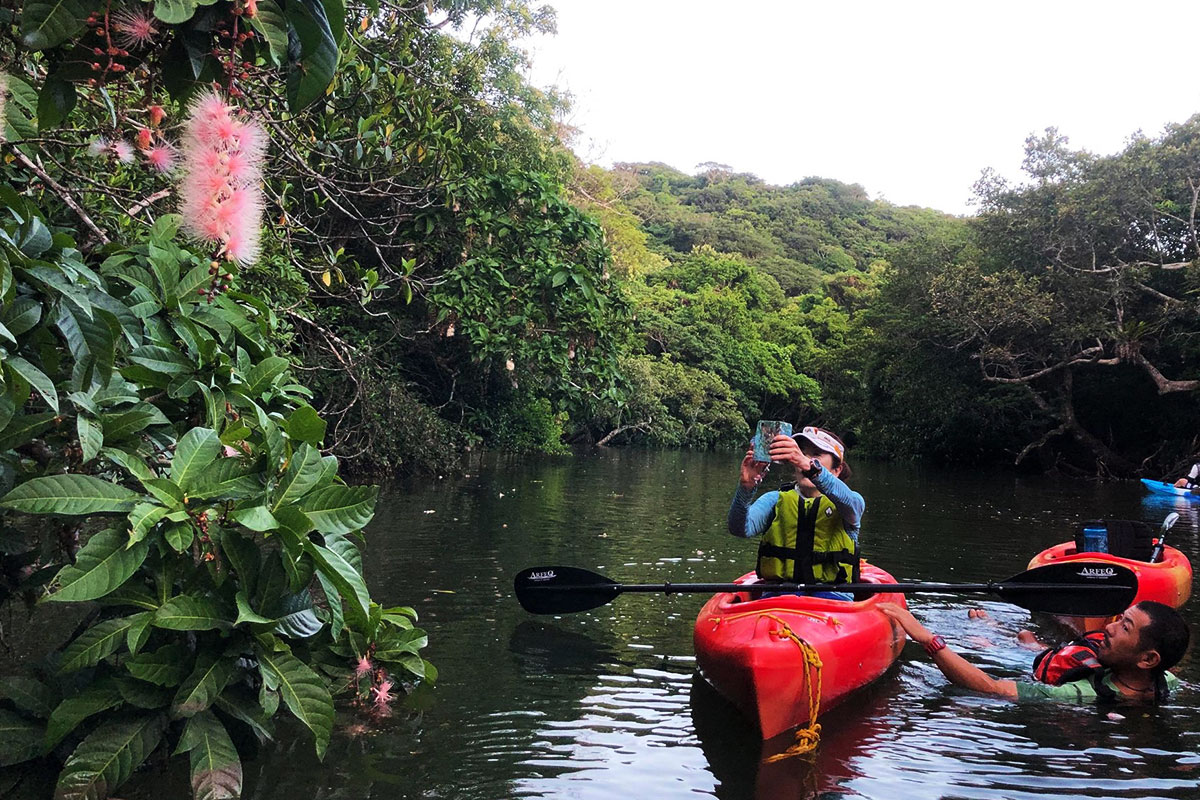 Beautiful Flowers Floating on the Iriomote river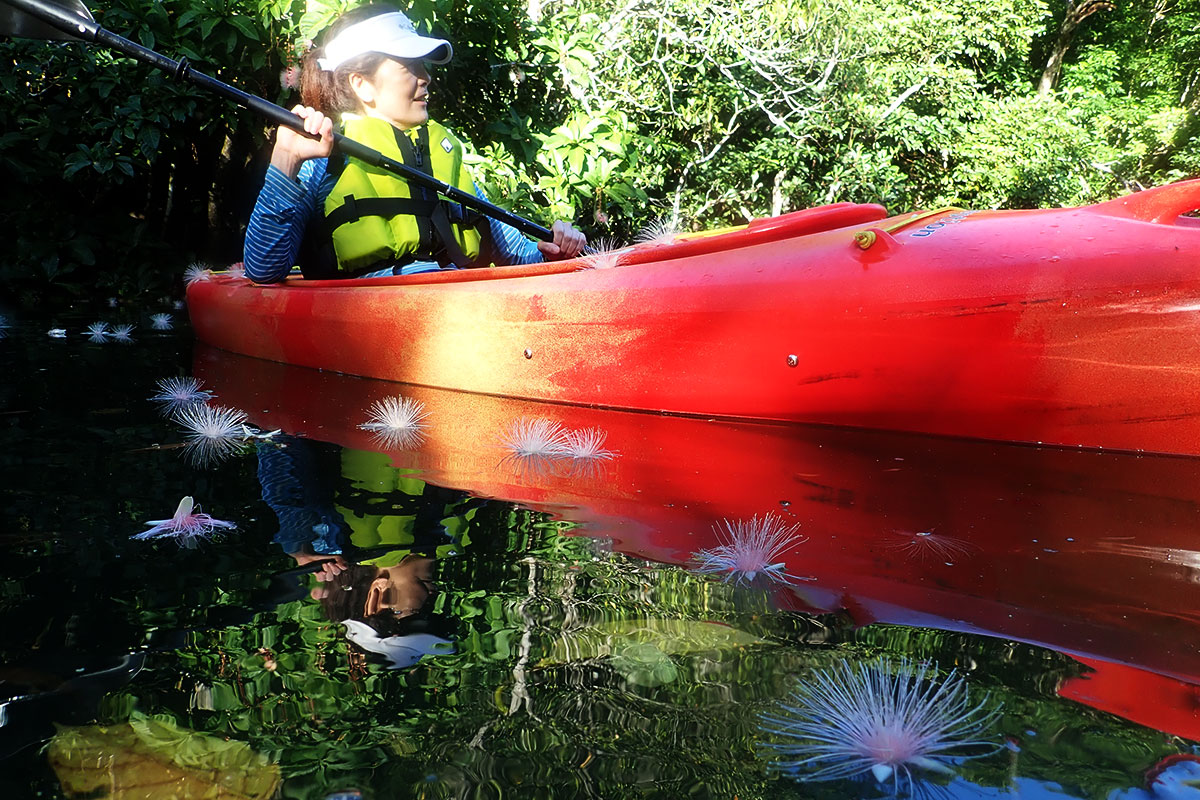 We had a good time with floating Sagaribana.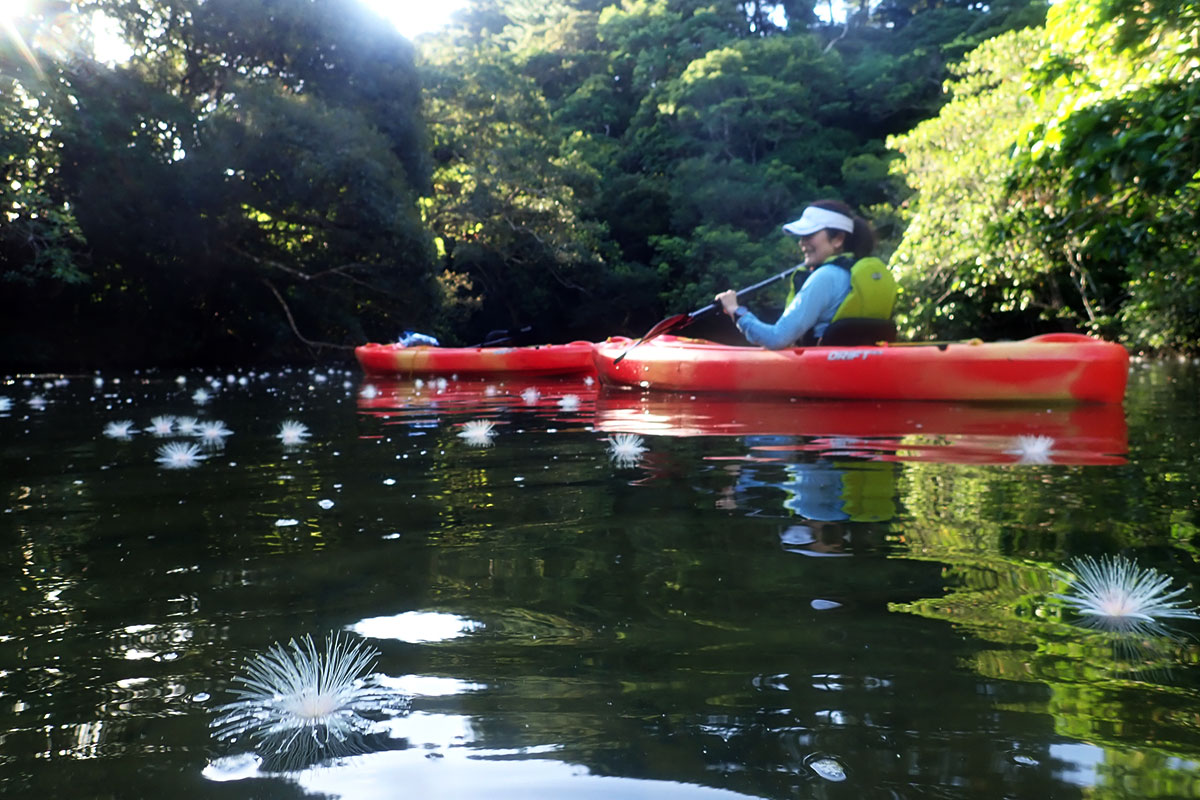 Sagaribana only bloom in early summer ( 25th,June to 15th,July).
Why join us in the Summer,2022?