PUMEHANA adventures has been certified as a Beach Clean Leader in 2021. In 2022, we would like to actively incorporate beach cleaning into our tours.
While I was thinking about this, a guests who joined our tour early in the New Year said, "We want to try beach cleaning!" So we held a monitoring tour. The next day after the tour, the customer had time in the morning because he was just moving to Ishigaki Island.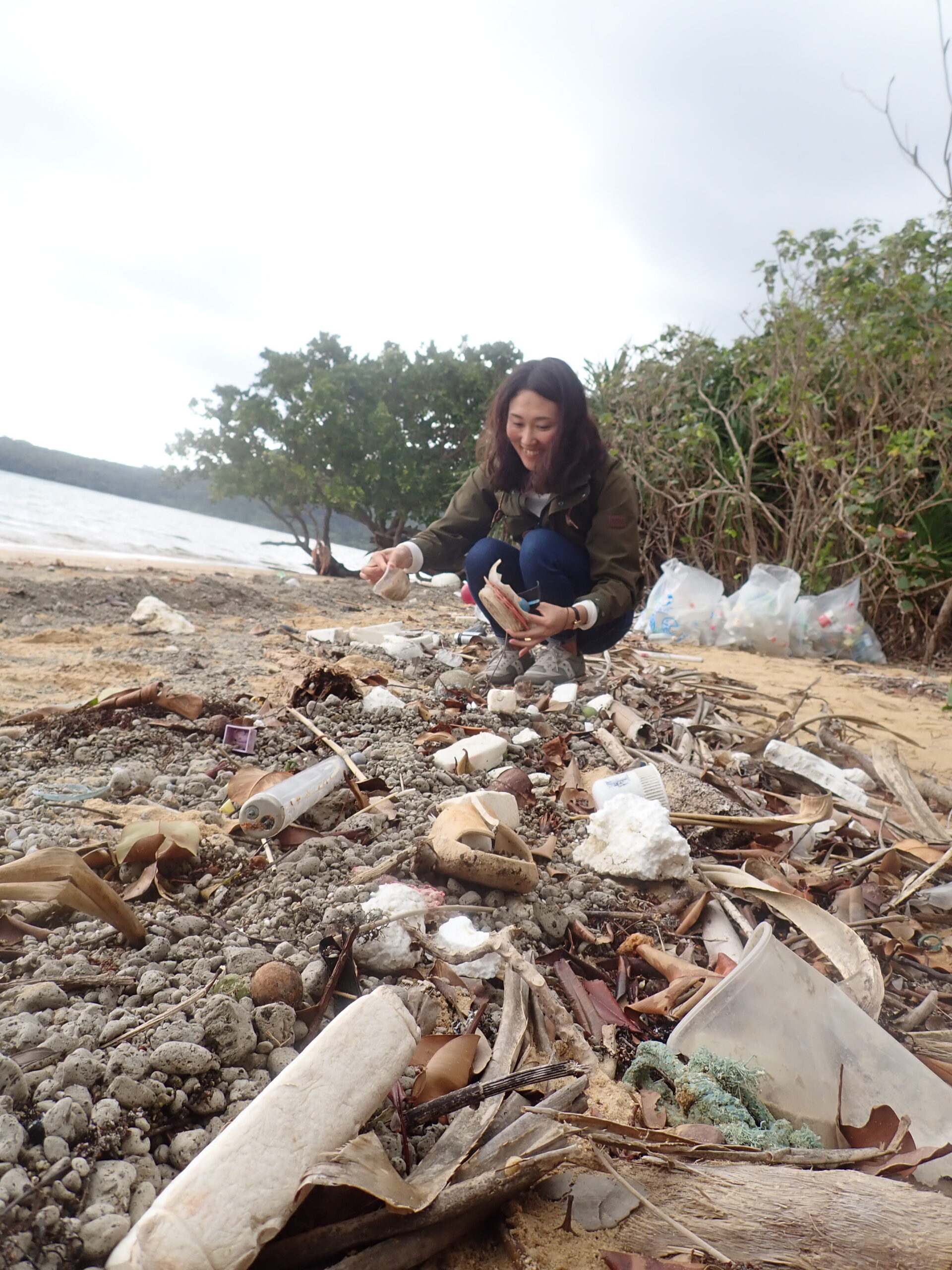 "It's so much fun!"
"It's so challenging!"
As this was the first time for both of them to cleanup the beach, they were excited to collect the drifted plastic garbage spread on the beach.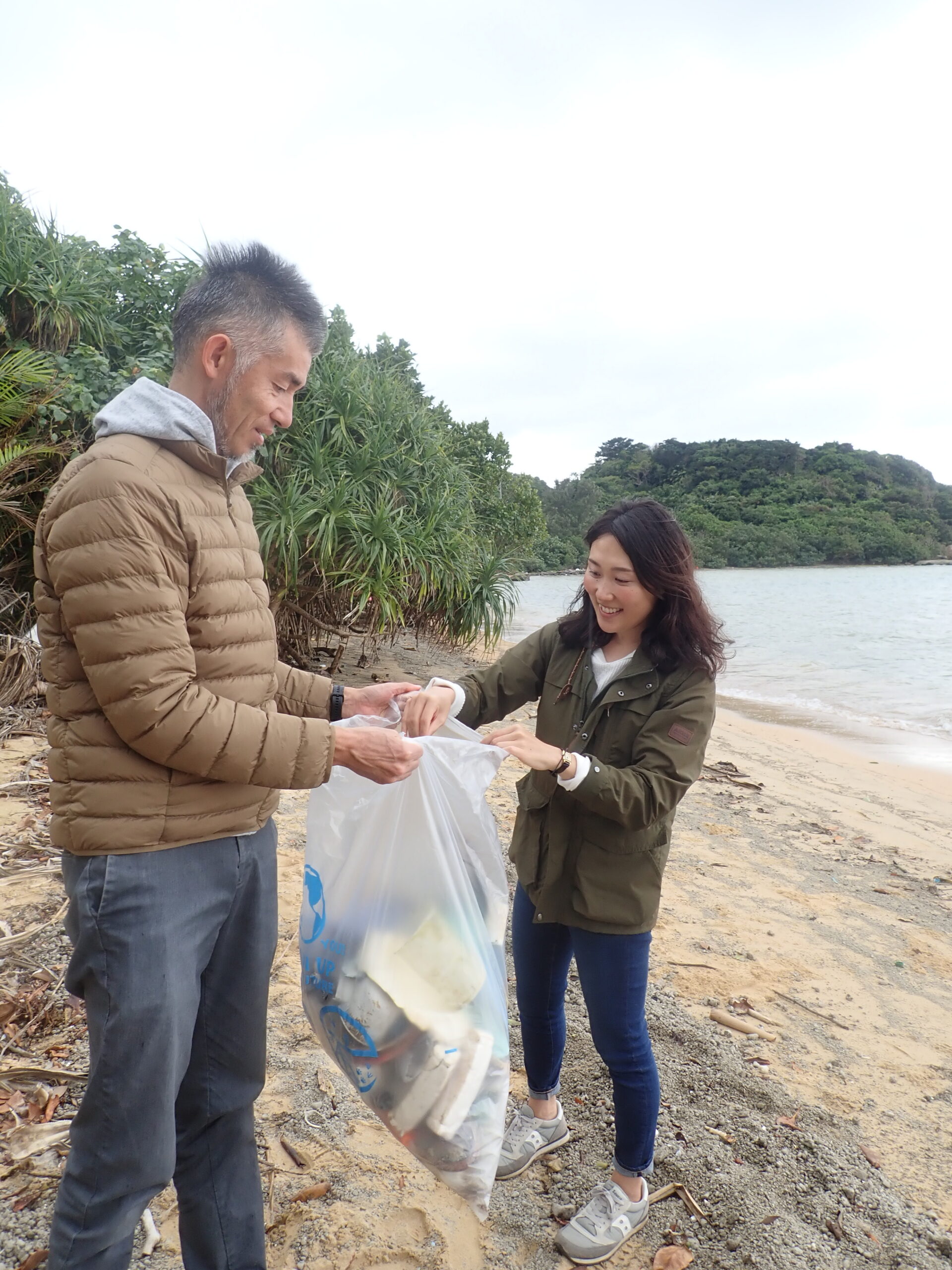 1) Plastic bottles
2) Styrofoam
3) Other plastics
These are the three types of plastics we need to collect separately, so cooperation is the key.
If you only have sandals, we will lend you shoes to keep your feet safe. Safety is the first priority. We often see boots or sneakers in the drifted garbage, so you can borrow them (lol).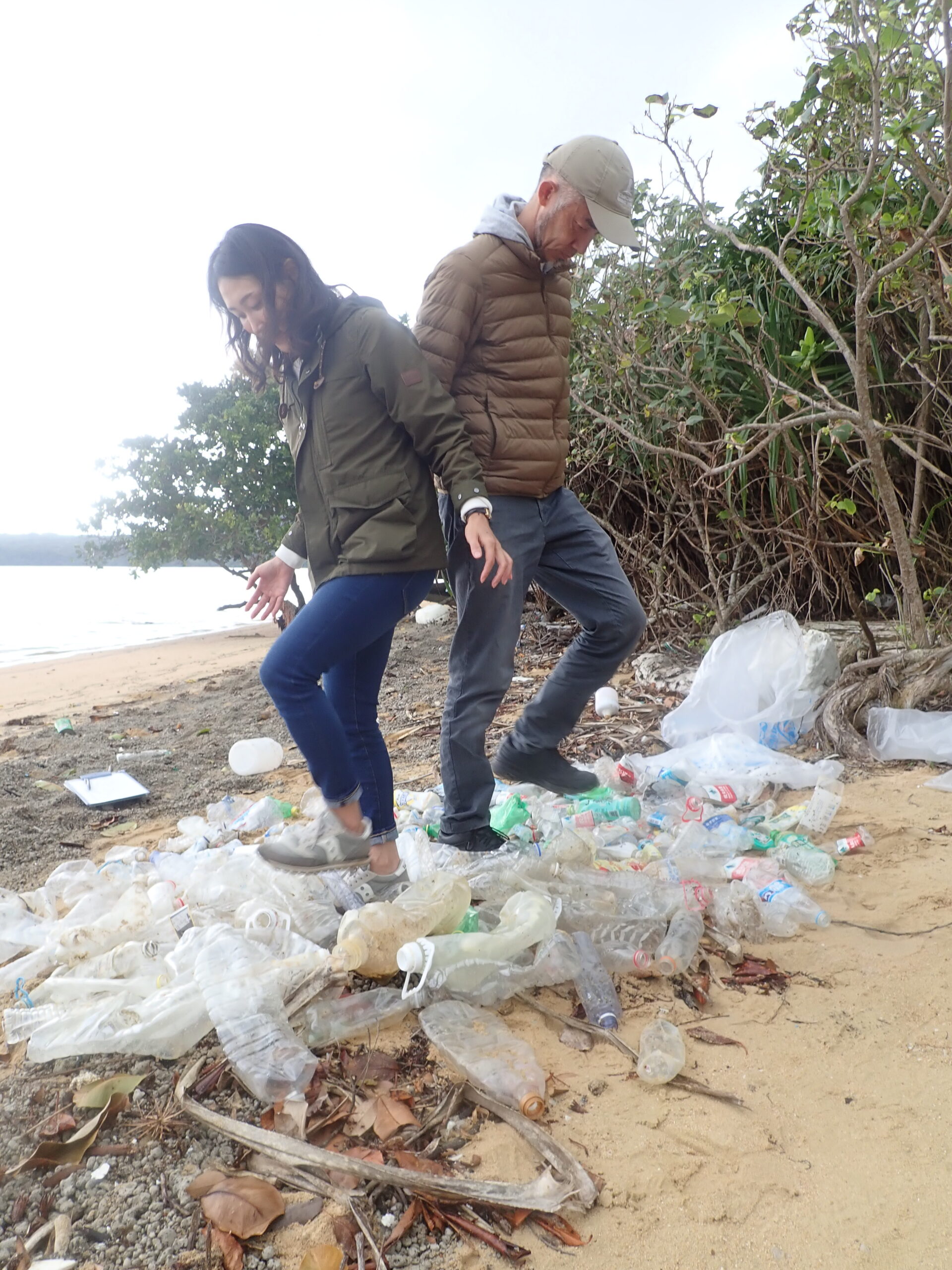 Plastic bottles are uncapped to compress them and crushed by foot. This is a great way to relieve stress as it is very refreshing. And reducing the volume will reduce the cost of disposal.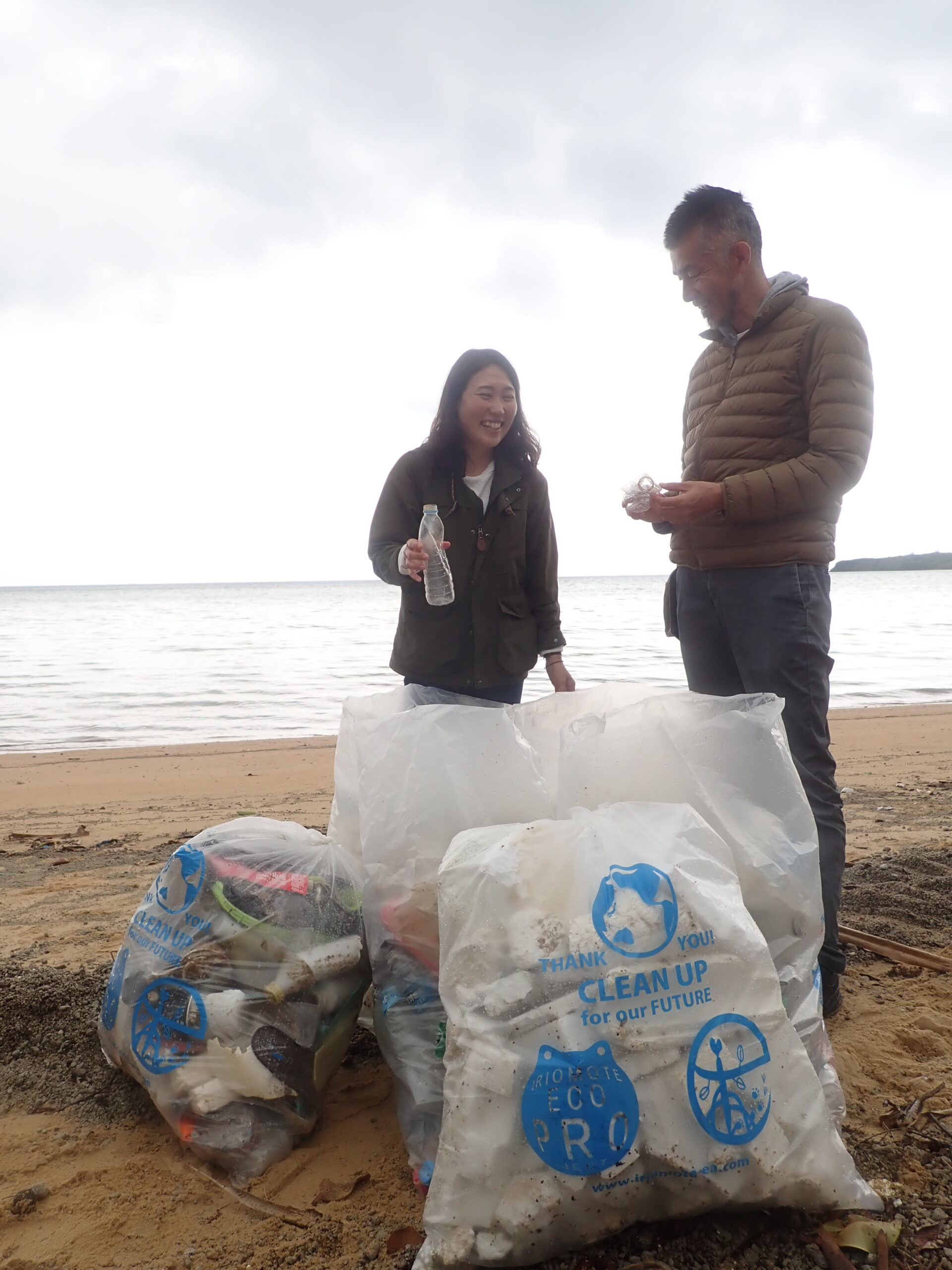 The collected trash is placed in special bags for beach cleanup. The collected marine drifted garbage is treated as industrial waste, and it is transported to Ishigaki Island by ship and landfilled at the industrial waste disposal site in Ishigaki Island.
Since Iriomote Island is a remote island, the cost of transportation is much higher than in other areas, and the cost for final disposal of one 45L bag is about 1,000 yen. At the small-scale beach cleanup activities conducted by Beach Clean Leaders, half of the processing cost is covered by donations from companies and individuals, and half (500 yen) is paid by the beach cleanup participants. The disposal fee is determined by volume, not weight, so it's important to compress as much as possible!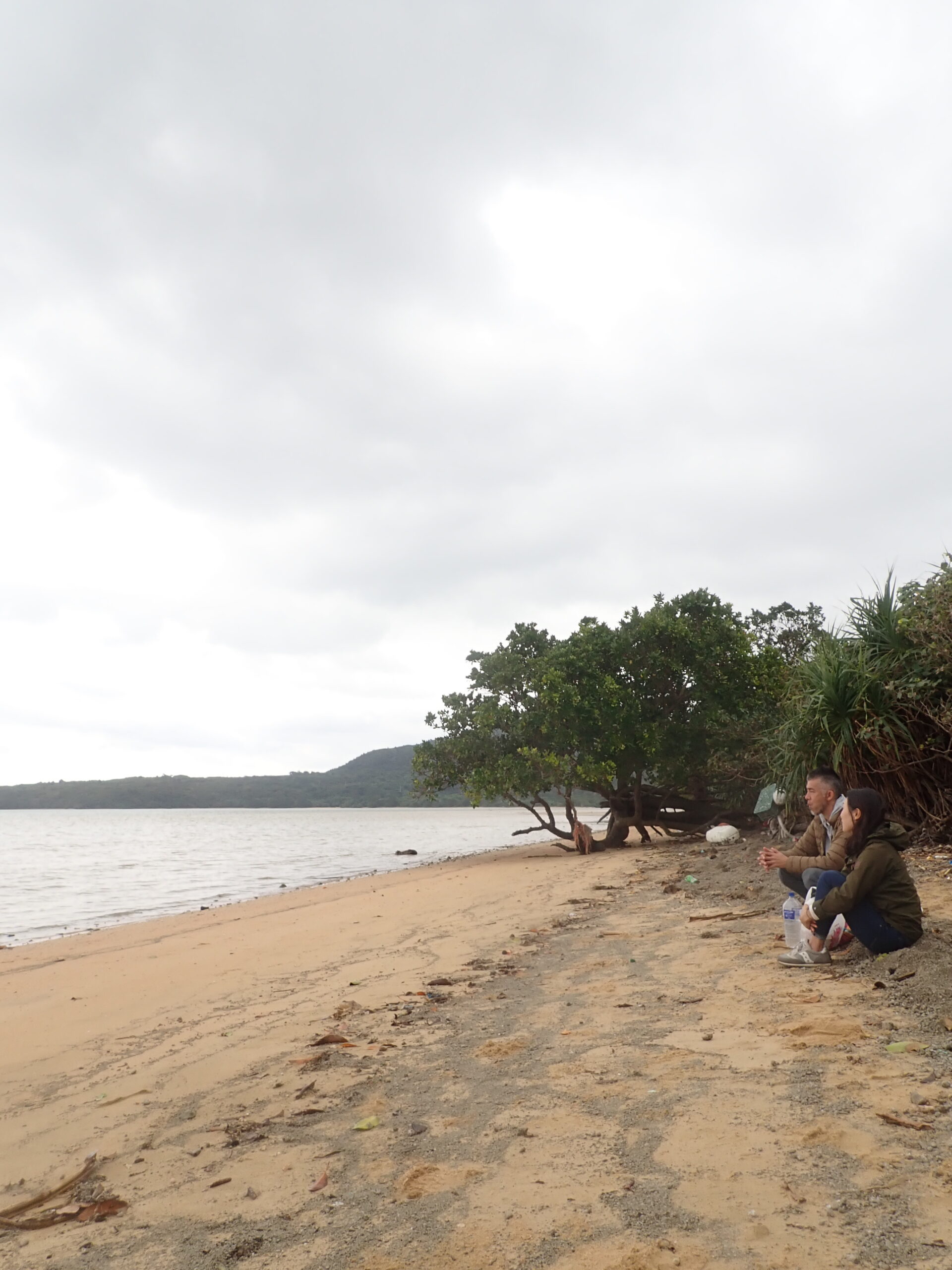 They are thinking about the future at the beach, which has been completely cleared of drifted garbage and has regained its original beautiful appearance.
"I was shocked to see how much trash was washed up on the beach. I would definitely participate again this if I had the chance."
"The beach became clean and I felt very fulfilled. I realized once again that I generate a lot of trash in my daily life, so from now on I want to be conscious of living a life that generates as little trash as possible."
This time, the beach cleanup took about two hours and we were able to collect a total of six bags (270 liters). We can do a full-on beach cleanup in two to three hours like this, or you can join us for a short beach cleanup in 30 minutes to one hour after the nature tour, so please feel free to contact us!
PUMEHANA adventures hopes that this beach cleanup experience will lead you to a positive future.